Stratum Group completes more than 150 environmental projects per year. We have a wide variety of clients and work on many types of properties including residential, commercial, office, industrial, and manufacturing facilities. Samples of the types of projects we have completed are listed below.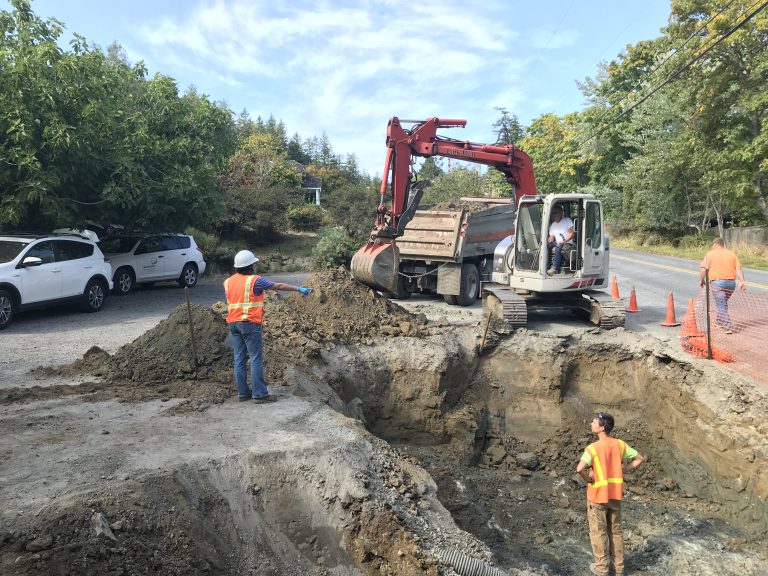 Phase I Environmental Site Assessment Guidelines (ASTM Standard Practice E 1527 and the Federal Standards and Practices for All Appropriate Inquiries – 40 CFR Part 312).
Environmental Transaction Screens (ASTM Standard Practice E 1528).
Environmental Data Summary Reports.
Sampling and Analysis Plans for Phase II Investigations.
Soil, Groundwater, and Surface Water Environmental Sampling.
Installation and Development of Ground Water Monitoring Wells.
Remediation of Contaminated Soil, Groundwater, and Surface Water (MTCA WAC 173-340) Landfill Groundwater and Gas Monitoring.
Hazardous Waste Management.
Underground Storage Tank Assessments (WAC 173-360).
Solid Waste Permits (WAC 173-350).
Oversight and Evaluation of Geophysical Studies.
Asbestos Testing with AHERA certified staff.
Communication and Coordination with Department of Ecology to receive "No Further Action" Determinations for Properties.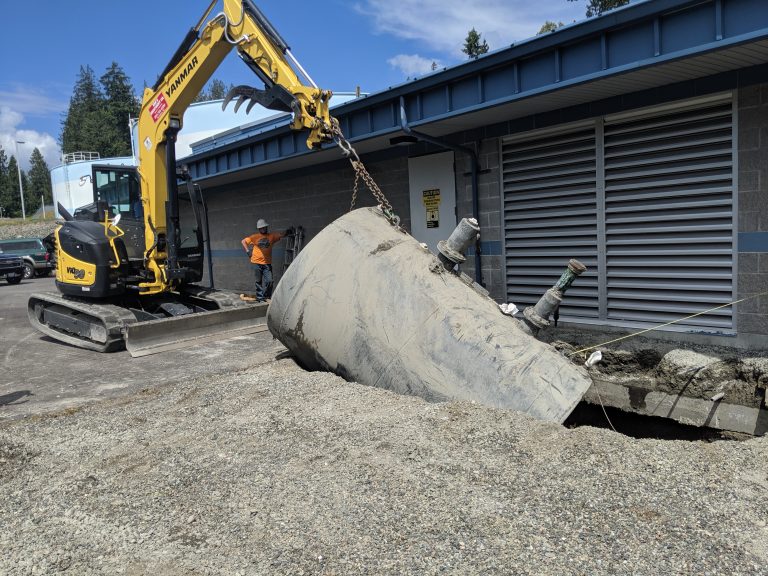 Project Portfolio
---
Environmental Site Assessments, Squaxin Tribe, Shelton, Washington
Client: Squaxin Tribe
We provided over 20 phase I and 2 phase II environmental site assessments for parcels located in the vicinity of Shelton, Washington as part of the fee-to-trust process. Projects have included the discovery and phase II soil investigations of a former gasoline station and landfill site. Future work on the properties will include a tank removal, asbestos and lead inspections, and cleanups if contamination is confirmed. The reports are being reviewed by the Bureau of Indian Affairs.
---
No Further Action Determination, Northwestern Landscape Company, Redmond, WA
Client: Property owner
Stratum Group conducted a phase II soil sampling investigation to determine whether contamination occurred due to a greenhouse fire on the site. Our scope of work included entering the site into Ecology's Voluntary Cleanup Program, creation of a Sampling Analysis Plan, conducting the sampling, analyzing the sample results, and coordinating with Ecology personnel. The site was assessed for potential contamination from metals, pesticides, and PAHs. No contamination was found and the site received a "no further action" determination by Ecology in May 2008 and was removed from the contaminated sites list.
---
Port of Skagit Business Park and Marina, Skagit County
Client: Port of Skagit
Stratum Group completed environmental transaction screens for approximately 263 acres of Port of Skagit property around the Skagit County airport and a thorough evaluation of the environmental practices at the 60+ acres of marine businesses at the La Conner Marina. The Marina assessment included review of all tenant permits, file review for two known contaminated sites on the Port property, review of all environmental documents for the site, a thorough historical review, and a site inspection for the property.
---
Former Gasoline Station, Mount Vernon, WA
Client: Skagit State Bank
Stratum Group utilized overlays of aerial photograph to determine the former locations of tanks and gasoline station activities on the site. Four groundwater wells were installed and soil samples were collected to determine the extent and magnitude of contamination. A "no further action" determination was granted following additional soil sampling and a year of quarterly water monitoring.
---
Environmental Site Assessments, Puget Sound Region
Clients: Whidbey Island Bank, Bank of the Pacific, First Heritage Bank, Skagit State Bank, Whatcom Educational Credit Union, Peoples Bank
We have conducted hundreds of environmental assessments of properties for various lending institutions in the Pacific Northwest. The properties have included agricultural land, residential homes and condominiums, offices, gasoline stations, and industrial properties such as wood treatment facilities, boat manufacturing facilities, and food processing facilities. Many of our assessments have involved Small Business Administration (SBA) loans and were subject to meeting the strict SBA criteria. We have also provided environmental data summary reports or offered professional opinions on contaminated properties where environmental data is known. We provide potential costs for future cleanup of the sites to offer the loaning institution an estimate of potential environmental liability.
---
Al's Salvage, Bellingham, WA
Client: Property owner
Stratum Group has conducted phase II sampling to determine the portions of the property contaminated due to the site's 30 years of auto salvaging, including auto repair, car fluid removal, and car crushing. Activities to-date have included removal and on-site aeration of petroleum contaminated soil from the fluid drainage area, testing for metals and petroleum products throughout the site, and removal of a small household garbage pit with follow-up groundwater monitoring. The site is entered into the Voluntary Cleanup Program and has received a "no further action" letter for one parcel and a second "no further action" letter is pending.
---
Simplot Property, Ferndale
Client: Property owner
Stratum Group conducted a good faith asbestos building inspection for two cold storage buildings on the Simplot Property prior to building demolition. Stratum Group then oversaw the removal of a 10,000-gallon and a 4,500-gallon bunker oil tanks from the site. Soil samples were collected to evaluate the potential of residual contamination and temporary piezometers were installed to assess the ground water quality around the former tank sites.
---
Stratum Group
2102 Young St. Bellingham, WA 98225
Copyright © 2023 Stratum Group.
All Rights Reserved.